ANSWERING THE CALL
Our passion is Jesus! This passion is showcased by loving people via our medical clinics and our evangelism outreaches in schools, universities, plazas, and churches. It is also displayed in loving folks in assisted living and senior centers. This love is very much in the spotlight as we share Jesus to children in orphanages and hospitals around the world. Our passion continues in every hard-hit location where disaster has occurred. Since 1998, OTTOM's passion for souls in dire need has taken us to multiple destinations via our Emergency Relief Teams. What is our passion? To Touch Lives and Impact Communities in the Name of The ONE…JESUS!
JOIN THE JOURNEY OF FAITH
As God uses you to change the lives of others, He works in you to change your life forever.
THURSDAY NIGHT LIGHTS
TNL – Feeding the Homeless of Downtown Tulsa
All are welcome! No cost! Time: 6:00pm – 8:00pm @ 3rd & Detroit downtown. We do this several times each year.
No age limit! A great space for the entire family to serve in local missions.
Check often for upcoming dates!
DALLAS/FORT WORTH, KANSAS CITY, OR BRANSON
We partner with local churches to come alongside them in outreach.
Kansas City – Work projects, food distribution, Sunday services in English and Spanish.
Branson – Possible drama outreach and youth and adult services.
Dallas/Fort Worth: With Walk Church, USA. Ministry to Sr. Citizens and Memory Care Residents. Closed due to COVID, but we expect to be able to go back in 2022!
These are weekend trips, check back often for dates and prices!
June 25th—July 7th [35 Maximum Missionaries]
NEW ENGLAND DRAMA TOUR
Drama and Practical Service in CT and NY. We'll work with churches in CT and NYSUM in New York City to minister via drama and acts of service. Parks, churches, soup kitchens, shelters, and the streets of NYC will all be impacted as we love and care for people on the east coast!
Estimated Cost: $1,525 Land and Air from Tulsa
DOMINICAN REPUBLIC MEDICAL MISSION 
Medical Clinics in the DR. [Space limited to 26 missionaries maximum]
Estimated Cost: $775.00 Land Only
Estimated Cost:  $1,550 Land and Air from Tulsa
MAZATLAN MEXICO MEDICAL & DRAMA MISSION
Medical Outreach and Practical Service. Medical clinics, service projects, drama ministry! [Space limited to 50 missionaries maximum]
Estimated Cost: $1,599 Land and Air from Tulsa
MEXICO RANCHO 3M ORPHANAGE MISSION
One of OTTOM's favorite trips! We do a variety of tasks on this trip, but the highlight is investing time with the children and staff of Rancho 3M. A marvelous mission experience for the rookie and experienced missionary alike. This is the perfect full family mission trip. Space is limited to 40 missionaries (20male/20 female).
Estimated Cost: $485 (driving from Tulsa)
CUBA – HAVANA & CIEGO DE AVILA-MORON
Extremely different mission trip—in partnership with Costa Rica Missions. Ministry to people, encouraging, praying, building relationships.
Limited to only 15 missionaries (Must be 21  years of age, minimum)
Estimated Cost: $1,000 Land Only
Prepare for your missions trip
We're looking forward to the opportunity to travel with you! All trips with OTTOM begin with an application. Apply here.
All international passengers must have a valid U.S. Passport. Apply early as processing times can be much longer during peak travel periods.
Begin to build a team around you that will pray for you and support your trip financially. Really share your heart with your team and let them be a part of what you will do!
This is the most important part of preparation for your trip! We schedule group prayer before each trip.   If you don't live nearby, you are welcome to join us via FaceTime or Skype.
Our OTTOM worship playlist will help you prepare your heart for the trip and help you know the songs we will sing together on the trip.
Be prepared to share your personal story and to present the Gospel.
We are proud to work with the following domestic and international
ministry partners to share the greatest love story ever told.
How will I communicate with my family at home during the trip?
gvalverde@valverdefinancial.com
2018-04-11T13:17:19-05:00
First let us say that we are going on this trip for an express purpose: to share the gospel! Cell phone use will be extremely limited for our team members during the trip. That said, it is important for your family to know you are safe and sound while you are away. We chose our lodging with the requirement that internet be available to our teams. There will usually be at least one point each day when you should be able to connect to the internet to send messages home. Please let your family and friends know in advance that you will not be as readily available as you are when you are at home. We will be out in ministry most of the day – many days are very, very long. When we are back at our place of lodging, the internet may be slow or even temporarily unavailable. Emergency contact information will be made available for each trip.

Quarterly OTTOM provides food to the homeless population of downtown Tulsa. (around 150)
Every Spring Break, OTTOM helps Believers Church with their project called TULSA MISSIONS
Oklahoma
Surrounding States
Quarterly OTTOM travels to the Greater Dallas/Ft Worth area to work hand in hand with the ministry of The Walk Church USA and Pastor JaMarc Davis as together, we provide services to a number of Assisting Living and Alzheimer Centers.
OTTOM provides seminars on a number of topics. Our Evangelism Through the Arts Seminar has been conducted in the Philippines, Mexico, Russia and many other places.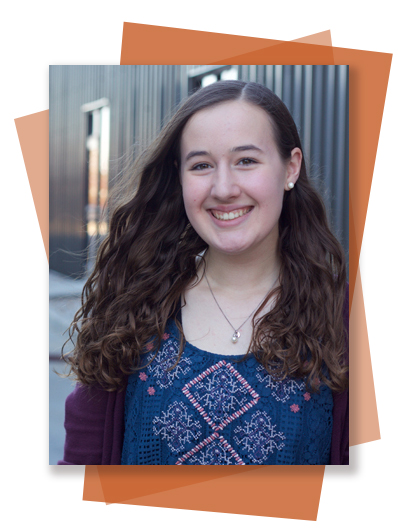 Some of the most significant moments in my walk with God have been on a missions trip. For me, there's nothing more life giving than going to another place, another culture, to share the story of the gospel. The funny thing about missions is that so often we go to give but end up receiving so much more in return. I honestly couldn't think of a better way to spend my time.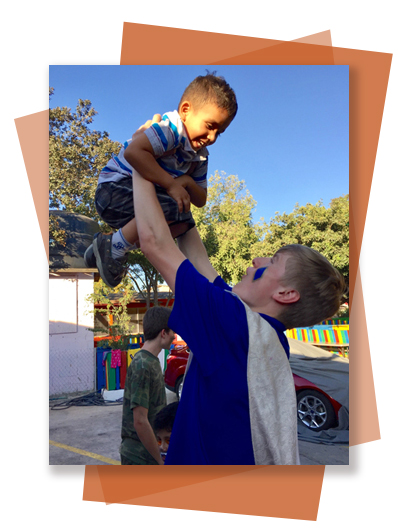 Each trip with OTTOM has forced me to grow individually, brought each team together as a family, and revealed God in amazing ways all while pursuing the opportunity to bring His story to those who need to hear it.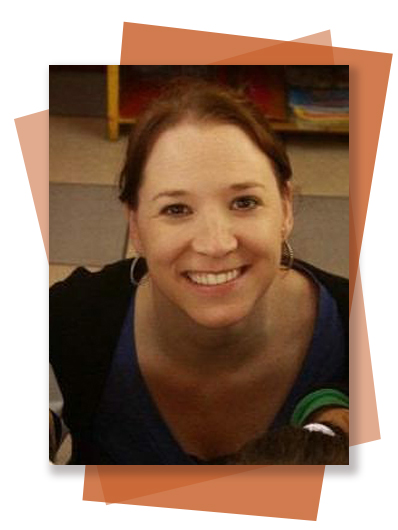 Being a leader with OTTOM has added a different component of ministry to my mission trips.  It has allowed me to reach out and minister to the people that are on our team in ways I may not be able to if I were joining the team as a regular member. To grow and and cultivate relationships in deeper ways. To be able to dig deeper into some of their lives and connect and pray and worship with them on a different level. And has allowed me to continue to use my passion for working with teens. It also adds a deeper level of commitment to each trip, a commitment to the other team  leaders and all those on the team.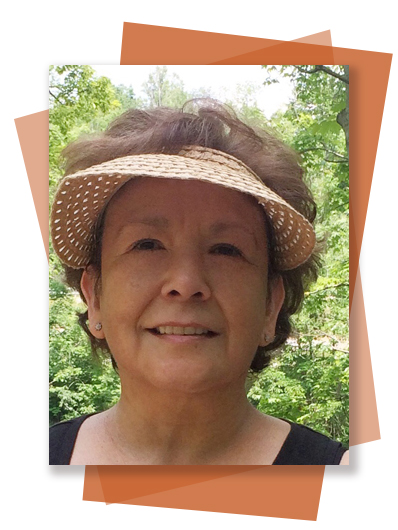 My involvement with One To The Other Ministries began in Costa Rica, 2009. The same thing that I experienced there happens every year with many of our missionaries: God moved sovereignty in my heart toward seeing His Kingdom come to the nations of people that we minister to every year. I am privileged to be part of a leadership team that melds God's desire for the nations with the team's desire to serve Him.
OTTOM has given me a place to live out God's purpose and design for my life. I get to really impact people's lives first hand while God impacts my life in huge ways. OTTOM is not just an organization, but it is a family on mission. It has blessed my life and really shaped me into who I can be proud of to be today.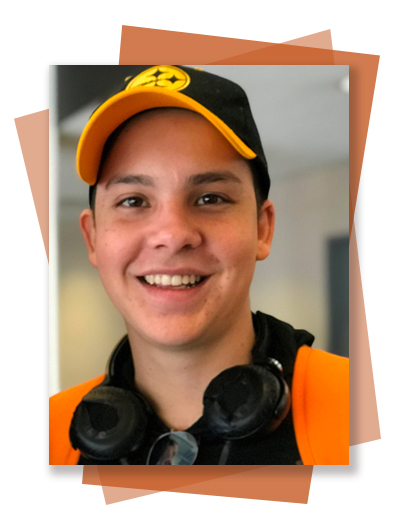 Jesus gave me a family with OTTOM, it changed my Christian path and made me understand the urgency to share the gospel with everybody.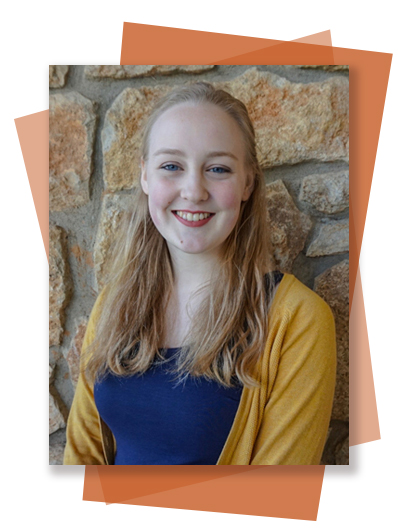 As a traveler and junior leader with One To The Other, I have been able to minister in Argentina, Costa Rica, Mexico, California, and the DFW area. I've loved getting to do most of this ministry through Spellbound. OTTOM has given me incredible opportunities to expand my heart for the nations and to do so with my spiritual family.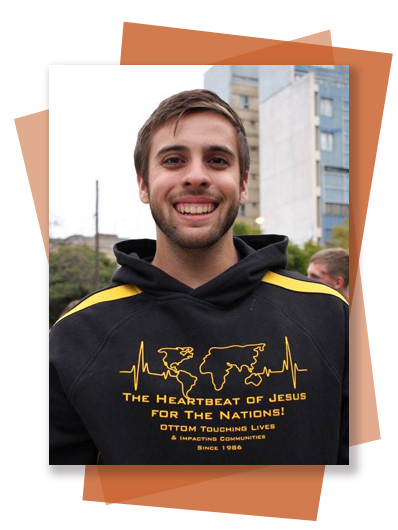 My name is Alex Valverde and I am currently serving as a junior leader. I have been a part of six missions trips with OTTOM starting with Jamaica in 2011. Each trip I have been on has been unique and impactful in its own way. It has been a blessing going on these missions trips as they have helped shape who I am today in being able to see the need and finding out ways in which I can help.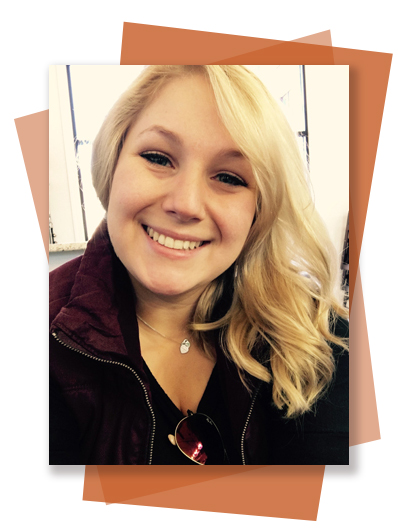 I have been a part of the OTTOM family since I was born and have loved every minute serving with this organization. Through OTTOM I have been given the opportunity to experience God's amazing works and to be part of an amazing community of people. I am honored to be part of OTTOM leadership and look forward to many more opportunities to share the love of Jesus.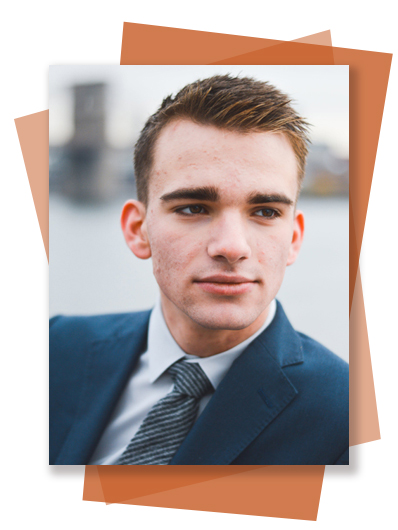 Working with OTTOM has been some of the most rewarding work I've ever participated in. I consider myself blessed to do the Lord's work with the Lord's people. Bringing people to Christ is the most valuable way to spend one's time. There's nothing else I'd rather do.